Forum Youth and Non-Formal Education (Forum MNE) with partner Civic Youth Initiative Rozaje organized a regional training that gathered about 50 youth from Serbia (Novi Pazar, Sjenica, Tutin) and Montenegro (Rozaje, Bijelo Polje, Berane).
The path to achieving greater chances for employment, young people from this cross-border region began in late January 2022 as participants in the training program " One-stop-shop". It is an innovative service that operates on "one-stop-shop" system with the aim of increasing employability, especially of vulnerable groups of young people from the so-called NEET population, ie young people who are unemployed and not in the process of education. It includes a soft skills course, an entrepreneurship course and a digital marketing course.
The regional training was organized as the third module of the soft skills course, and is dedicated to the transformation of conflicts, ie. ways of reacting in conflict situations, techniques and approaches to conflict situations on a personal level and in working with clients and colleagues.
The four-day training was organized in the period from 13 to 16 May, 2022 in Rožaje.
During the first day, the participants were greeted by: Director of the Forum MNE, Elvira Hadžibegović, Manager of the Municipality of Rožaje, Mirsad Džudžević, as well as project partners, Director of the Novi Pazar Youth Office, Džemaludin Paučinac, and project assistant from the Civic Youth Initiative Rožaje, Elma Luboder, and project coordinator from the Forum MNE, Snežana Milačić. After that, the participants of the training started work on strengthening soft skills. At the same time, this was a great opportunity for young people from this cross-border region to connect, exchange experiences, but also ideas for future cooperation.
After the completion of the first phase of the training program, participants will work on concrete development of IT business ideas through 3 months of direct mentoring support, after which they will be able to present it at the regional event "Elevator pitch". The best presentations, 6 of them, will receive additional support in the form of business consulting, support in fund raising and other important elements for starting business.
The " One-stop-shop service for social inclusion and youth employability" is a two-year project implemented by the Forum MNE in partnership with the Center for Youth Work (Serbia), Novi Pazar Youth Office and Rozaje Civic Youth Initiative (Montenegro), in 6 municipalities the cross-border region of Sandzak in Serbia and Montenegro.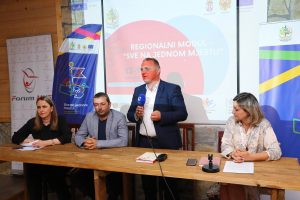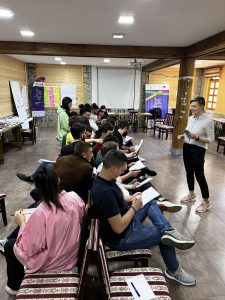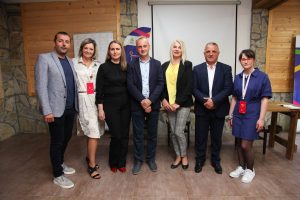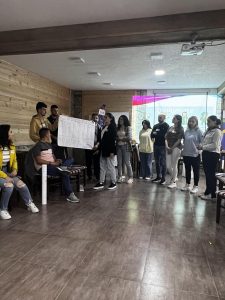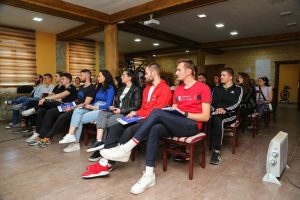 https://cbcsrb-mne.org/wp-content/uploads/2022/05/28.jpg
1600
1200
Miljana Matovic
https://cbcsrb-mne.org/wp-content/uploads/2018/12/new-logo2.png
Miljana Matovic
2022-05-18 14:11:44
2022-05-18 14:11:44
Regional training " One-stop-shop" held in Rožaje