In a time of increasing concern about the environment and in the process of negotiations for accession to the European Union of the Republic of Serbia and Montenegro, Secretariat for Sustainable Development of the Municipality of Bijelo Polje and the Municipality of Priboj, in cooperation with Utility "Service" Priboj and NGO Euromost, presented the results at press conferences in Bijelo Polje and Priboj, on 26th and 28th February 2020, of the project "Rehabilitation of illegal dumps on the river Lim and raising awareness on its harmfulness."
During introductory speech, Vice-President of the Municipality of Bijelo Polje Ernad Suljević said that preserved and healthy environment, is a prerequisite for the well-being and prosperity of any society.
– On that basis, I can state that you have made a significant contribution to environmental protection and regulation of the riverbed of the river Lim in municipalities Priboj and Bijelo Polje in which this cross-border project was implemented. Strategic orientation of Montenegro is to join the European Union and points to a whole set of international standards that must be met when it comes to the environment – said Deputy Suljević and pointed out that the Municipality of Bijelo Polje through the implementation of the construction of wastewater treatment plants contribute to a permanent solution of the problem of pollution of the river Lim.
The project objectives were to establish a sustainable model of environmental protection and provision of conditions for changing habits of the population about the proper disposal of waste. Partners in addition to removal 6 illegal landfills in Bijelo Polje and Priboj, purchased containers for solid waste, set up video surveillance and outdoor furniture on cleaned locations, purchased laboratory equipment for testing water quality and implemented a campaign on the importance of preserving the environment through which a free SOS line was established for reporting illegal waste disposal. The project lasted for 14 months and was completed on 29 February.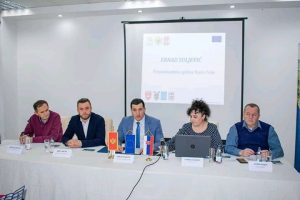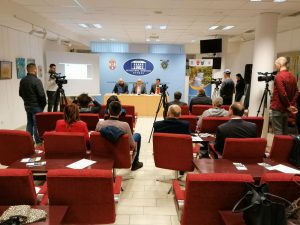 https://cbcsrb-mne.org/wp-content/uploads/2020/03/Feature-image.jpg
1129
1594
Miljana Matovic
https://cbcsrb-mne.org/wp-content/uploads/2018/12/new-logo2.png
Miljana Matovic
2020-03-02 14:26:36
2020-03-04 11:12:52
Final press conferences of the project "Rehabilitation of illegal dumps on the river Lim and raising awareness of its harmfulness" were held