Information session on the occasion of the launching of the Second Call for Proposals under the IPA Cross-border Cooperation Programme Serbia-Montenegro 2014-2020 took place on 04 October 2019 in Sjenica. It was organized by the Ministry for European Integration of the Republic of Serbia and the European Integration Office of Montenegro, with support of the Joint Technical Secretariat.
The event was opened by Mr Hazbo Mujović, Mayor of Sjenica Мunicipality. '' Under developed municipalities have the opportunity through IPA fund to improve state within their communities. The Municipality of Sjenica is a good example how to cooperate with the European Union. Currently, our municipality is implementing the project "Craftsmen" in cooperation with the municipality of Rozaje within the IPA Cross-border Cooperation Programme Serbia-Montenegro. In future, local governments should apply with high quality projects within such Programmes, having experienced staff for implementation of projects. We will try to improve the environment by protecting the area where we live, increasing employment opportunities, improving infrastructure through such opportunities'', emphasized Mujović.
Further, the audience was addressed by Mr. Jovan Jovovic, representative of the European Integration Office, Government of Montenegro. Mr Jovovic stressed the importance of the cross-border cooperation between Serbia and Montenegro. '' Within the period 2008-2018 the four public Calls for proposals were published, 43 projects were contracted, with a total value of 9.6 million euros. For the Second Calls for Proposals an amount of 3.24 million euros is allocated. The Call was launched on 12 September 2019, and the deadline for submission of full project proposals is 27 December 2019 ,'' stressed Mr Jovovic.
After the opening speeches, Jelena Šarčević, a representative of the Contracting Authority, Department for Contracting and Financing of European Union funded Programs, the Ministry of Finance of the Republic of Serbia presented the Guidelines for applicants.
The event was attended by more than 40 representatives of different institutions, who had the opportunity to be informed about the rules of the Call. The Joint Technical Secretariat prepared a presentation related application form that was presented during the event.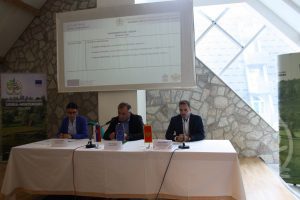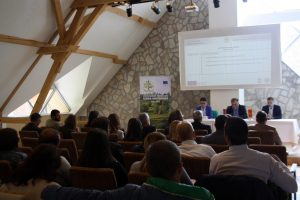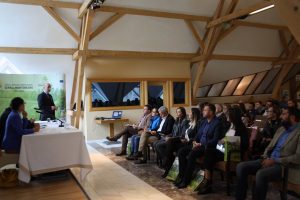 https://cbcsrb-mne.org/wp-content/uploads/2019/10/IMG_2632.jpg
1251
1874
irena.markovic
https://cbcsrb-mne.org/wp-content/uploads/2018/12/new-logo2.png
irena.markovic
2019-10-04 14:00:35
2019-10-04 14:31:55
Information session on the occasion of the launching 2nd CfP took place in Sjenica